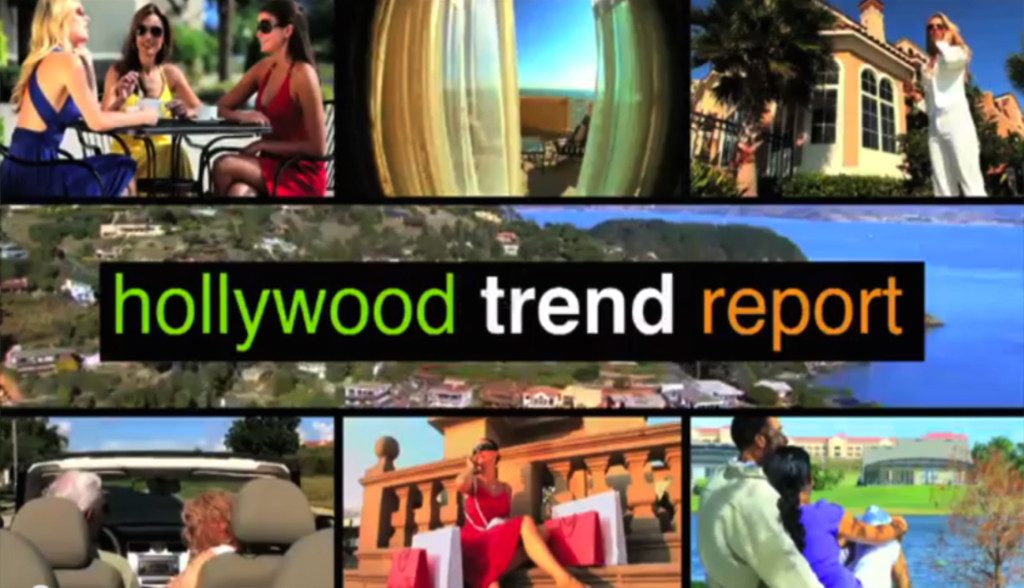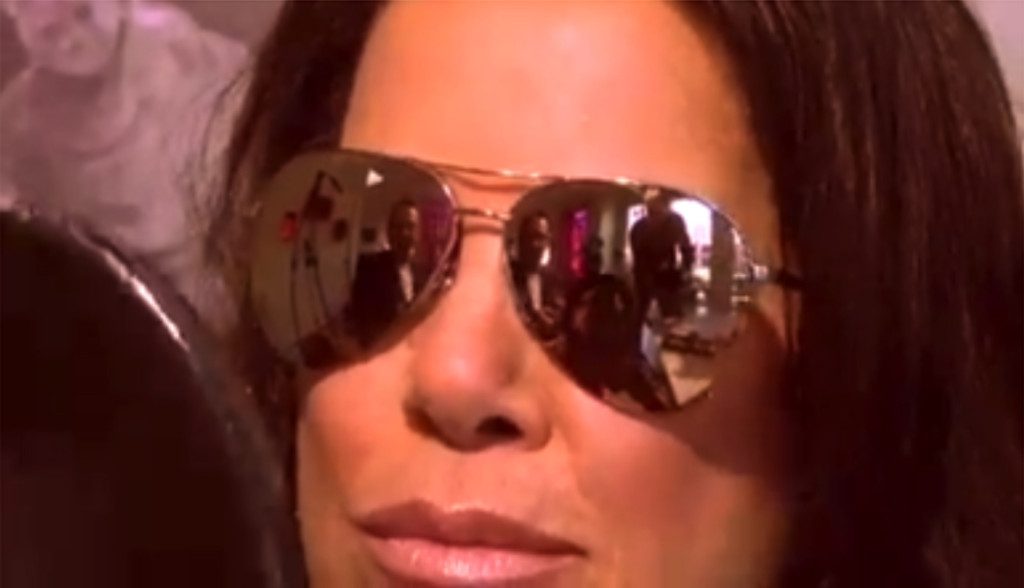 Hollywood Trend Report Website, TV Show, Radio Show and Radio Reports are executive produced by veteran news journalist Ann Shatilla, a five-time Emmy Award Winning and Nominated Hard News TV & Radio Anchor, News Producer, Host, Media Personality, Public Speaker, Moderator, Filmmaker, Magazine & Newspaper Writer, Media, PR, Business Coach
Ann Shatilla currently does the following:
Senior Executive News Producer and Host of Hollywood Trend Report TV show, Radio reports and Executive News Editor and reviewer for Hollywood Trend Report.com
Television news producer: Associated Press Television News Lifestyles and Trends division (Horizons) covering the latest Hollywood lifestyles and trends news. These in depth hard news TV reports are fed to 250 television networks globally for their nightly newscasts, morning show news programs, websites and mobile. AP is the largest news service in the world and the backbone of the world's information system serving thousands of daily newspaper, television and online news network
PR, Media, Business Promotion Training Business Coach with L.A. Media Boot Camp
Based in Los Angeles, this veteran and multiple award-winning journalist and TV news producer covers the pulse of Hollywood hourly providing the latest trends and entertainment news the moment it hits marketplace. Ann interviews today's trendsetters, creators, tastemakers and companies on cutting-edge topics, cover 5-star luxury living from contemporary dining, restaurant reviews, travel, luxury hotels, hotel reviews, business and consumer trends, tech, state-of- the-art trending gadgets, new websites, new products, style, cars, architecture, art, design, architecture, luxury real estate, shops, nightlife, society, Hollywood launch parties, spa/beauty/anti-aging, cosmetic surgery, fitness, health & wellness, social life, and pets.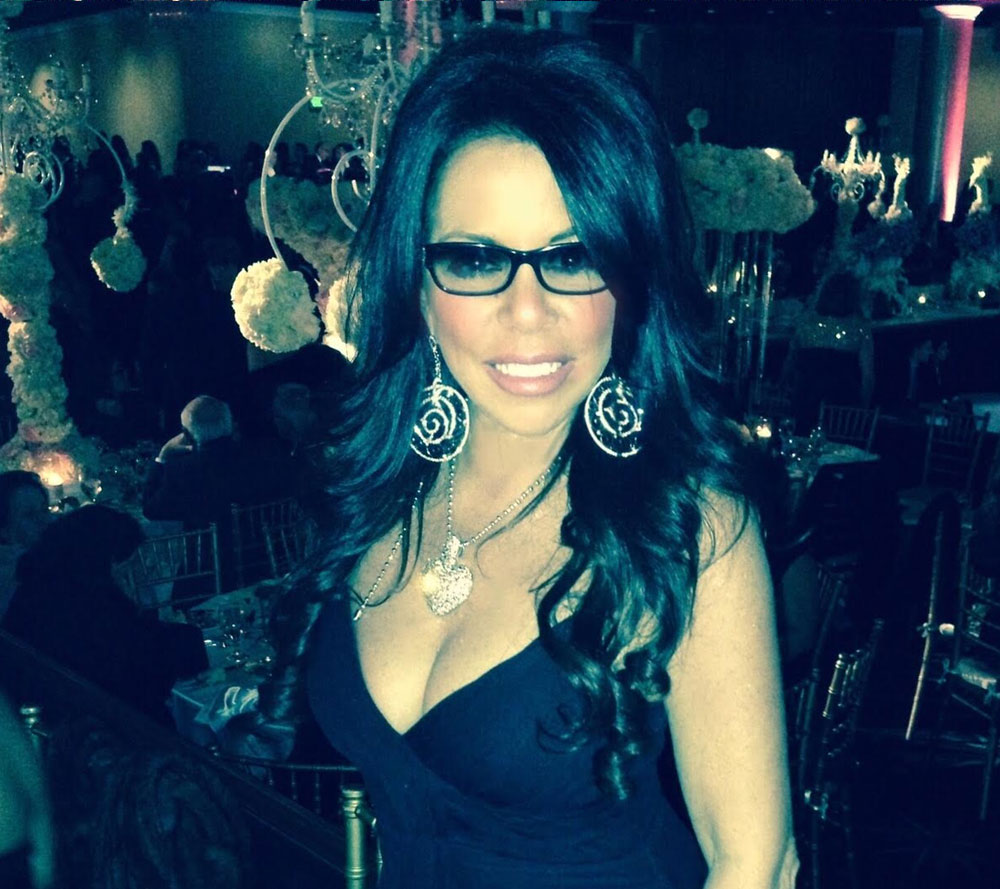 Immersed 'hourly' in the workings of Hollywood, Ann has direct daily access and contact to the top publicists, managers and Hollywood studios that approach when trying to get the trends and lifestyles word out. From Rodeo Drive to Sunset Strip, Venice Beach to Malibu Vegas and more, Ann shoots TV news report in Hollywood, with a specialty in covering the glamour and business of Hollywood, from inside the boardrooms, red carpets, cutting edge trends, events, award shows, exhibits and establishments, to the ideas, products and places that make Hollywood tick.
Ann is a longtime movie critic and voting member of Broadcast Film Critics Association (BFCA) covering Hollywood films. She is also a member of Screen Actors Guild and former university professor who taught the course: "Techniques of Public Communication; Communicating through TV, Radio and Advertising."
A native Montrealer and media veteran in her native Canada, Ann moved to Los Angeles 19 years ago, when Paramount | UPN brought her down to anchor the news at KCOP TV in Los Angeles.
Along with anchoring the news, she went on to produce and host "Shatilla's Hollywood" the TV entertainment magazine show with Ann's one-on-one interviews with A-listers for the UPN Network.
Ann Shatilla has received a Emmy award and 5 Emmy nominations for outstanding entertainment coverage, including the hosting of a live two hour television broadcast on the refurbishing of Disneyland, co-hosting the L.A. Marathon and hosting the Hollywood Christmas Parade. She has also been awarded Canada's highest honor in television news programming production, The Can-Pro. Gold, Silver and Bronze awards are handed out for outstanding work on TV shows shows of recognition. Ann won the Gold Can-Pro for creating and hosting the magazine show Lifestyle which aired on the CTV Network in Canada.
Ann Shatilla resides in Beverly Hills, California.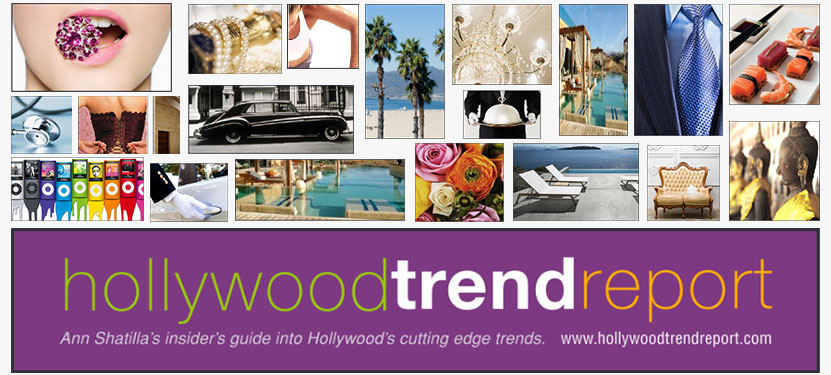 TOPICS WE COVER:
• Luxury Living & Style
• Hollywood Living & Lifestyle News
• Celebrity Trends
• Luxury Hotels & Reviews | Leisure
• Dining & Food
• Cocktails & Drinks
• Hot Eateries & Restaurant Reviews
• New Exhibits & Shows
• Museums
• Anti-Aging & Top Products
• Beauty
• Spas
• Cosmetic Surgery
• Health and Wellness
• Holistic Healing
• Medical Breakthroughs
• Alternative Treatments
• Fitness
• Diet
• Fashion | Shopping
• Jewelry
• New Technology
• Technological Breakthroughs
• Business & Consumer Trends
• State of the Art Gadgets
• High End Real Estate
• Cars
• Transport
• Design
• Interior Design | Architecture
• Design Innovations
• Eco | Green
• Charity Events
• Launch events
• Outdoor activities | Adventure
• Music
• Dating & Romance
• Holidays
• Pets
We welcome all story pitches for consideration! Please click here to submit

WHAT IS HOLLYWOOD TREND REPORT?
TV SHOW, RADIO SHOW & RADIO REPORTS, WEBSITE AND MEDIA, PR & BUSINESS PROMOTION COACHING
Hollywood Trend Report is a lifestyle formatted TV show, radio show, radio reports, website and Media and PR Training direct from Hollywood, HTR covers the latest trends today in different formats:
TV: Hollywood Trend Report is a syndicated half-hour contemporary TV style-savvy lifestyle magazine show highlighting the top trendsetters and airing in over 80 markets.
RADIO: Hollywood Trend Report radio show and reports (syndicated interstitials) air on radio stations covering trends, entertainment and music news
WEB: Hollywood Trend Report website covers the latest entertainment, lifestyle and trending now news
MEDIA & PR TRAINING: L.A MEDIA BOOT CAMP provides consulting and Media, PR and Business Promotion Training for companies, CEO's, business owners, publicists, PR firm departments and media members providing exact insider tips to make sure you get covered immediately. We provide consulting and training services, as well as insider outlined pointers found nowhere else for those who want to take their business, professions and skills to the next level with knowledge from the inside track at the national level.
Why is this training different?
Exact tips and tools are provided to get the job done - quickly. How to get your word out exactly as you want, how to always get a yes when the pitch goes out and not end up being deleted, how to get the media to cover what you what and what you need, how to transform your brand to get to the newsworthy branding message attention that will attract razor-focused publicity for your specific needs. You are given specifics on how to create the hooks, how to communicate the message effectively and with the exact format that the media truly needs. You also learn what the public should be hearing and how to transform yourself and your staff to the national level. Also included for those who take the media training course: on camera, on air training and wardrobe training. This coaching is for those who want top insider information on how it 'really' works - from 'this' side. The intensity and level of this course is found nowhere else at this level.
L.A. Media Boot Camp is customized for each clients needs. It is a private day long intensive systematic course for individual CEO's, staff members and staff groupings.
It is conducted in Los Angeles, California or can be divided into three sessions via Skype, FaceTime or conference calls for group staff meetings.
You can reach Ann Shatilla at HollywoodTrendReport.com

Broadcast Film Critics Association (BFCA)
We are a member of the Broadcast Film Critics Association (BFCA) - the largest film critics organization in the U.S. and Canada, representing 250 television, radio and online critics. Ann Shatilla has been a member for the last 10 years.
The association was founded in 1995 by Joey Berlin and famed director Rod Lurie. Berlin continues to serve as the BFCA's president. He is joined on the board of directors by John De Simio, Jim Ferguson, Mark Ramsey, and Sara Voorhees.
Each year, the BFCA presents its Critics' Choice Movie Awards and Television Awards to honor the finest achievements in filmmaking and TV. As movie and TV critics, members of the BFCA vote yearly for all the top acting and film categories.