HollywoodTrendReport.com
is a comprehensive contemporary website (TV and Radio show and interstitial radio reports) covering the latest trends coming out of Hollywood and beyond, devoted to cutting-edge Hollywood trends with insider access to top trending Hollywood news and reviews on products, establishments, events, developments, styles, treatments, exhibits, celeb stuff, business trends, luxury living news and more.
Bringing the style-savvy a broad look into the world of the finest creators, brands, experiences, and products relevant to modern lives, Hollywood Trend Report website and its TV show version Hollywood Trend Report TV are based in Los Angeles and are on the pulse of top trending topics.
With stylemakers from Rodeo Drive to Sunset Strip, Venice Beach to Malibu, Las Vegas  and across North America, Hollywood Trend Report has it the moment is hits the marketplace.
This website focuses on both men and women and carefully highlights the best of the best with highly researched lifestyle reports.
We cover the finest in: culture, lifestyle, high-end brands and top trends from emerging creators, directors, studios, products, companies and more.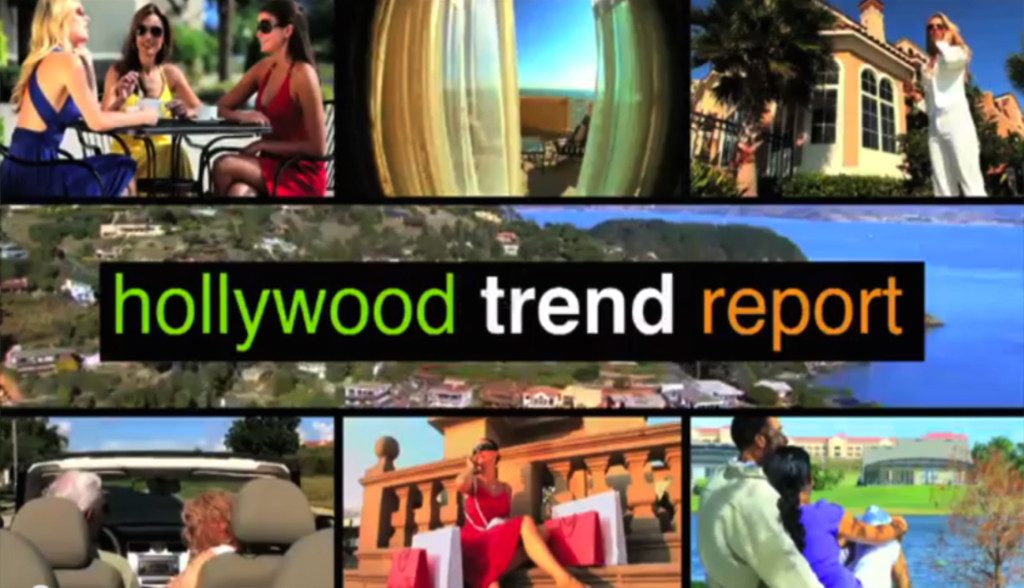 If you would like to be considered for coverage, we welcome all trendsetting news pitches! Click here to send pitches
Topics we cover
Luxury Living & Style
Hollywood Living & Lifestyle News
Celebrity Trends
Luxury Hotels | Hospitality | Leisure
Dining & Food
Restaurant Reviews | Hotel Reviews
Cocktails & Drinks
Hot Eateries
New Exhibits & Shows
Museums
Anti-Aging & Top Products
Beauty
Spas
Cosmetic Surgery
Health & Wellness
Holistic Healing
Medical Breakthroughs
Alternative Treatments
Fitness
Diet
Fashion | Style | Shopping
Jewelry
New Technology
Technological Breakthroughs
Business & Consumer Trends
State of the Art Gadgets
Luxury Real Estate
Cars
Transport
Design
Interior Design | Architecture
Design Innovations
Eco | Green
Charity Events
Launch events
Outdoor activities | Adventure
Music
Dating & Romance
Holidays
Pets
HOST | TV NEWS EXECUTIVE PRODUCER:
The HTR website is executive produced in Los Angeles by news veteran Ann Shatilla, a five-time Emmy Award winning and nominated hard news TV & Radio Anchor, News Producer, Host, Media Personality, Public Speaker, Moderator, Filmmaker, Magazine & Newspaper Writer, and Media, PR, Business Promotion Coach.
Based in L.A. Ann Shatilla is on the pulse of Hollywood news hourly and has the latest trends and entertainment news the moment things hit marketplace.
Ann interviews today's trendsetters, creators, tastemakers and companies on the cutting-edge, covering 5-star luxury living from contemporary dining, travel, hotels, business and consumer news, fashion, style, cars, state-of-the-art gadgets, architecture, art, design, shops nightlife, society, Hollywood launch parties, spa/beauty/anti-aging, cosmetic surgery, fitness, health, new websites and business trends.
Immersed daily in the workings of Hollywood, Ann has direct daily access and contact to the top publicists, managers and Hollywood studios that approach her when trying to get the trends and lifestyles word out.
From Rodeo Drive to Sunset Strip, Venice Beach to Malibu Vegas and more, Ann shoots news report in Los Angeles, Las Vegas, Palm Springs and Southern California, with a specialty in covering the glamour and business of Hollywood, from the inside the boardrooms, to the red carpet including cutting edge trends, events, award shows, exhibits, establishments, to the ideas, products and places that make Hollywood tick.
A native of Montreal and media veteran in her native Canada, Ann moved to Los Angeles 19 years ago, as news anchor when Paramount | UPN brought her down to anchor at KCOP TV, Channel 13 in Los Angeles. She went on to produce and host "Shatilla's Hollywood" TV entertainment magazine show with Ann's one-on-one A-list celebrity interviews for the UPN Network before covering lifestyles and trends news for the last 10 years for the Associated Press Television News Lifestyles and Trends division, Horizons. 
Ann Shatilla has received a Emmy award and 5 Emmy nominations for outstanding entertainment coverage, including the hosting of a live two hour television broadcast on the refurbishing of Disneyland, co-hosting the L.A. Marathon and hosting the Hollywood Christmas Parade. Ann has also been awarded Canada's highest standard in television news programming production, The Can-Pro. Gold, Silver and Bronze awards are handed out yearly for outstanding work on TV shows shows of recognition. Ann created, and hosted the magazine show 'Lifestyle' which aired on the CTV Network in Canada.
Ann Shatilla resides in Beverly Hills, California.